About Me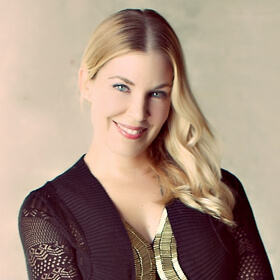 A lot of people ask what inspired my passion for working with the transgender/crossdressing community.
Quite simply, it was a happy accident!
My story
I began my career as a fashion designer and photo stylist. I worked as a design assistant at Tracy Reese, The Limited, and Talbots before launching my own line of lingerie.
I also happen to be a former professional belly dancer. During my dance career, I appeared in more than 900 shows throughout the U.S., Mexico, Spain, and Egypt.
The turning point occurred after I decided to share the secrets I learned while working with New York's top fashion and beauty experts. I published an ebook of beauty tips and was soon contacted by a transgender woman who needed help with her appearance.
To my surprise, I discovered that there were almost no resources available to help crossdressers and transgender women improve their images.
I also realized that I had a lot of knowledge to share…
Not only did I have the fashion and beauty background to offer these women practical tools for looking their best, my dance training made me an expert in the art of captivating movement and performance.
But perhaps most importantly, I was a genetic woman with a lifetime of feminine experience to share.
I decided to embrace this opportunity by launching my Femme Secrets blog and by creating a collection of image transformation programs for crossdressers and TG women.
My greatest reward is helping "my girls" embrace their true selves.
Are YOU ready to unleash your femme allure?
Sign up for my free 3-part Male to Female Makeover Course and then dig deeper through my feminine transformation programs and online courses.
I look forward to being part of your journey!
Love,
Lucille
Lucille Sorella
Image Stylist and Femininity Advisor